Entrepreneur and business man James Chen addresses the lack of basic eye care in the third world, and argues that a relatively low level of investment would lead to a dramatic improvement in the quality of life for people across the world. Both a rallying cry and a manifesto directed at government, medicine and business that needs to be heeded.
---
---
---
It includes common imaging techniques, normal imaging features, abnormal orbital imaging of developmental diseases, injury, inflammation, lymphoproliferative diseases, diseases of the eyeball, post-operative changes, vascular diseases, tumors and neuro-ophthalmological diseases.
---
---
---
Ophthalmology's cornerstone text enhanced by a vibrant new full-color presentation
---
---
This illustrated guide is written by international opinion leaders with extensive experience in the practice of refractive surgery. Devoted to refractive complications, it provides ophthalmic surgeons with the most adequate solutions for the most frequent problems.
---
---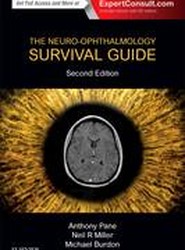 ---