---
---
---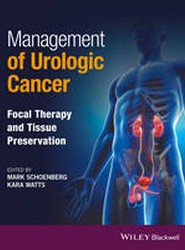 Managing urologic cancer by preserving, as opposed to removing, affected tissue, is rapidly becoming the favoured choice for urologists and oncologists. Discover all available options and how to achieve the best possible patient management with this expert guide to the area.
---
---
This operative manual offers high-quality photographs showing cadaver preparations alongside explanatory colour drawings. It is designed to enhance understanding of the anatomy through 3D perspectives and by showing structures that are hidden in preparation.
---
---
This well-known guide concisely reviews rhinology, laryngology, endocrinology, general otolaryngology, and more, with a focus on relevant pathologies, diagnostic methods, and treatment recommendations.
---
---
---
Illustrated in color, this book lays the foundation of practical pathology and provides a scaffold on which to build a knowledge base. Written for the pathologist-in-training, it includes basic introductory material and progresses through each organ system.
---
---