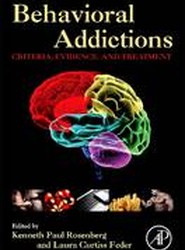 ---
---
---
---
Written by an expert author team, Mental Health: A person-centred approach supports the development of high-quality, person-centred care.
---
---
Developed to equip services with an efficient approach to meeting the needs of all adults with ADHD, this handbook offers: a simple eight-session programme covering the key ADHD problem areas, providing you with everything you need to deliver effective treatment for adults with ADHD immediately.
---
---
From the heart and soul of Sonya Watson, comes the heart-breaking journey of how she learnt to love her child. Combined with the expert insight of the compassionate and talented psychologist, Katherine Whitehead, this book is divided into two helpful parts.
---
---
Told through anecdotes, clinical observations, and pearls of wisdom, and drawing from broad literature in psychology, philosophy, religion, and spirituality, Wicks weaves together stories of pain, hope, healing, and strength to guide readers through the night. This text is the culmination of decades of experience of someone who trains the healers, and helps the helpers. Consequently, it affords readers the opportunity to learn the strategies that professional helpers, first responders, ministers, emergency workers, and soldiers have learned to use in dealing with loss, pain, trauma, and grief.
---
---
Based on the belief that mindfulness is a critical component in the delivery of EMDR, this innovative text integrates mindfulness-informed practice with EMDR therapy to create an effective new approach for healing trauma. Based on current evidence-based research, the book demonstrates how clinicians can conceptualize and deliver trauma focused care in both mental health and addiction treatment.
---
---