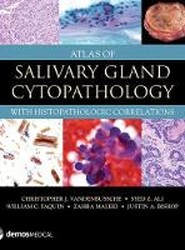 ---
---
---
---
Prepared by world leaders on this topic, Biomarkers in Cancer Screening and Early Detection offers a comprehensive, state-of-the-art perspective on the various research and clinical aspects of cancer biomarkers, from their discovery and development to their validation, clinical utility, and use in developing personalized cancer treatment.
---
Hardback
£102.60
£114.00
(
Save 10%
)
---
Authoritative, easy-access coverage for Emergency Department clinicians who need answers NOW
---
---
---
This prescribing guide, organised uniquely by diagnosis, facilitates speedy drug information retrieval for advanced health care providers in all settings involved in the primary care management of newborns through adolescents. Delivered in a concise, easy-to-read format, the guide encompasses pharmacotherapy regimens for more than 450 clinical diagnoses.
---
---
---
The Oxford Handbook of Clinical Medicine, a peerless classic in the field, returns for a tenth edition. Thoroughly updated in line with current guidelines, this pocket-friendly book continues to be a truly indispensable companion for the practice of modern medicine.
---
---