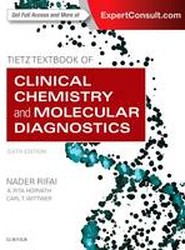 ---
---
---
A unique insight into how and why medicine can go wrong: combines Daniel Kahneman with Atul Gawande to explain the science behind our health
---
---
Use of a structured fact-finding approach that is based on sound clinical judgment and applied flexibility facilitates good clinical decision making and patient care in neuropsychology. This Casebook is a standardized approach to fact-finding that training programs at various levels can use to help trainees develop significant evaluation skills such as case conceptualization, differential diagnosis, and recommendations for patients with a wide range of presenting problems.
---
---
The layout of the book follows my personal journey through the autism/ASD literature: Chapters 1-5 each present the current research base on five different aspects of the field.
---
---
Offers a comprehensive overview of the basic concepts and research issues of Silicon-on-Insulator (SOI) radiation image detectors. It introduces basic issues to implement the SOI detector and presents how to solve these issues. It also reveals fundamental techniques, improvement of radiation tolerance, applications, and examples of the detectors.
---
---
---
---