When domestic abuse and children are involved, divorce and custody can be the epitome of high stakes conflict where, often, the named perpetrator of a child abuses gains custody. This book helps laypeople, mental health professionals, and attorneys navigate the judicial process so that decisions are truly made in the best interest of children.
---
---
---
In this clear eyed, gritty, and enthralling narrative, Dr. Vincent Di Maio and crime writer Ron Franscell guide us behind the morgue doors to tell a fascinating life story through the cases that have made Di Maio famous-from the exhumation of assassin Lee Harvey Oswald to the complex issues in the shooting of Florida teenager Trayvon Martin.
---
---
---
---
Completely revised and expanded, with new and emerging science for the multidisciplinary response to child abuse. This third eidtion features updated models for the investigation, diagnosis, and treatment of child abuse, as well as three all-new chapters on nonfatal strangulation in children, pregnancy in sexually abused minors, and prevention of child maltreatment.
---
---
---
---
---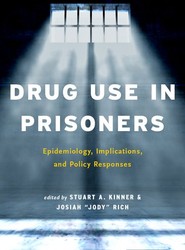 This edited volume provides the first ever comprehensive, international and multi-disciplinary review of the evidence regarding substance use and harms in people who cycle through prisons and jails. Grounded in solid evidence and a human rights framework, the book provides a roadmap for evidence-based reform.
---
---