This book presents state of the art knowledge on severe asthma with the aim of providing readers with a clear understanding of, first, the heterogeneity of the condition and of patients' symptom profiles and responses to therapy and, second, the future implications of this heterogeneity for individualized patient care.
---
---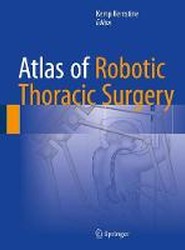 This book represents the definitive robotic thoracic surgery atlas, containing didactic material necessary to facilitate effective practice in thoracic surgery and to provide learning tools in these methods both to practicing surgeons and to those in training.
---
---
---
Offers concrete diagnostic guidance for anatomic pathologists to accurately identify pulmonary disease using exfoliative and aspiration techniques. It not only illustrates the cytomorphology of lung specimens, but also presents and contrasts common problem areas that can lead to erroneous interpretation.
---
---
---
---
The fourth edition of this popular book captures the latest updates in within the management and treatment of patients with COPD.
---
---
This book examines a range of contemporary ideas and arguments concerning the core yet unsettled clinical issues. Important aspects of pulmonary disorders are tackled such as occupational and environmental respiratory health hazards, the role of vitamin D supplementation in airway allergy, or nutritional aspects of care for lung cancer patients.
---
---