---
This book focuses on disorders of calcium channels and the use of drugs to treat calcium-related disorders and their associated toxicities.
---
---
After You Hear It's Cancer offers a step-by-step guide for recently diagnosed patients and their families as they embark on this arduous journey. The authors integrate cutting-edge research with the perspectives of numerous cancer patients to provide an empathic, but pragmatic handbook that should be required reading for every cancer patient.
---
---
Each plays a role--but it's the synergies created by this "Mix of Six" that can bring about real shifts in health and well-being in as little as six weeks, significantly improving quality of life and positively supporting conventional cancer treatments.
---
---
---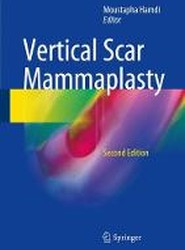 Important advances have been achieved in vertical scar mammaplasty since the successful first edition of this book, which described the fundamentals of the technique.
---
---
This thesis mainly focuses on the design and synthesis of novel multifunctional nanoprobes, investigating their feasibility for applications involving sensing, molecular imaging, and the simultaneous diagnosis and therapy of cancer.
---
---