For more than 40 years, this well-regarded reference has bridged the gap between basic and clinical sciences for the many disorders associated with electrolyte imbalances and kidney dysfunction. Authoritative and easy to read, the eighth edition has been thoroughly updated by experts in the field to reflect recent developments in renal pathophysiology.  Each chapter first introduces normal physiology, then covers each disorder's clinical features, diagnosis, and treatment.  Helpful diagrams, algorithms, and tables further explain the complex concepts.
 
---
---
---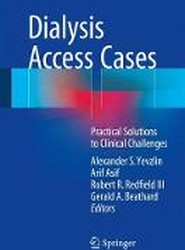 Published July, 2017
By
Arif Asif
,
Gerald A. Beathard
,
Alexander S. Yevzlin
,
Arif Asif, MD, FASN, FNKF
,
Robert R. Redfield III
,
Gerald A. Beathard, M.D., Ph.D., FASN
and
Robert R. Redfield
Publisher:
Springer
(
Springer International Publishing AG
)
Rating:
in-stock
hghg
---
---
The Oxford Handbook of Clinical Medicine, a peerless classic in the field, returns for a tenth edition. Thoroughly updated in line with current guidelines, this pocket-friendly book continues to be a truly indispensable companion for the practice of modern medicine.
---
---
---
---
---
---
---