---
This comprehensive guide offers the surgeon quick and ready access to information about the complications of both routine and specialized female pelvic procedures. It Includes details on how to prevent, identify and manage female pelvic surgery procedures.
---
---
---
---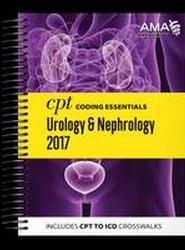 Optimized for medical necessity and reimbursement understanding, this all-in-one resource focuses on the most important CPT and HCPCS codes for anesthesiology and pain management, plus medicine and ancillary services codes chosen by experts who have taken into consideration utilization, denial risk and complexity.
---
---
---
---
The topic of heart failure is continuously changing. The new imaging techniques have become valuable tools, while pharmacological and novel cell and gene treatments have evolved enormously. Linking guidelines and clinical practice, this book presents detailed information on the indications, selection and mechanism of action of these treatments.
---
---
---
---