This book addresses why and how the aging process is accelerated under diabetes, providing valuable and comprehensive information for the management of various types of diabetes- and aging-related disorders.
---
---
---
This multi-chapter book focuses on one of the hottest topics in ageing research - the role of hormones in health and longevity, offering a comprehensive and up-to-date overview of their mechanistic roles in health, ageing and longevity.
---
---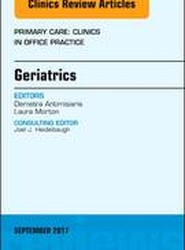 ---
This book highlights different aspects of the problem of elder abuse and neglect in India, and discusses its forms as well as means of prevention, intervention and management. It uses data from different parts of India to describe the various dimensions of elder abuse and neglect among different population categories and sections in society.
---
---
---
This book explores active surveillance in prostate cancer, covering patient selection, risk assessment, `cancer hysteria' in patients, identifying triggers for intervention, use of PSA kinetics and MRI information and the roles of surveillance and focal therapy.
---
---