Occupational Therapy Evidence in Practice for Mental Health is an accessible and informative guide to the application of theory and the evidence-base to contemporary clinical practice.
---
---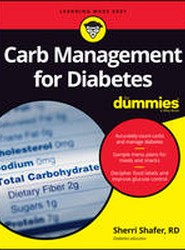 Count your carbs and count on managing your diabetes Living with diabetes doesn't have to mean giving up all of your favorite foods. Carbs from healthy foods boost nutrition and supply essential fuel for your brain and body.
---
---
Consisting of approximately fifteen hundred maxims from the ancient Greek physician, this book is organized according to traditional medieval subspecialties such as gyoecology, hygiene, and diet.
---
---
---
---
Pathology of Liver Diseases is a rapid reference consultation tool that uses both book and online material to present a whole range of liver disorders.
---
---
Effective Supervisory Relationships: Best Evidence and Practice is the first book to explore in detail the Supervisory Relationship, which research has consistently found to be the most critical component of any supervisory process.
---
---
---
Inflammatory Bowel Diseases: A Clinician s Guide provides practical guidance for the diagnosis and management of those suspected or known to have one of the forms of these complex diseases.
---
---
---