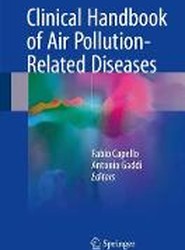 ---
Unlike standard exhaustive text and reference titles, Essential Facts in Cardiovascular Medicine provides the most critical facts and clinical pearls of cardiovascular medicine, in a high-yield, concise, bulleted format that can fit in your pocket. It is the perfect guide to enhance your cardiovascular knowledge, prepare for examinations, and improve clinical practice.
---
---
---
---
---
Clinical Acupuncture and Ancient Chinese Medicine weaves together historical perspectives, ancient wisdom, and modern medicine to provide a holistic, effective, and rewarding way to understand and apply acupuncture in clinical practice. Methodology for memorizing the function of acupuncture meridians and points is supplemented by nearly 600 high-quality images that illustrate point locations and needle insertion techniques. This book also provides diagnostic and therapeutic algorithms to improve the efficiency and effectiveness of reader's practice, as well as adjunctive therapies to acupuncture that are based on the same Chinese medical system.
---
---
RAINBOW: A Child- and Family-Focused Cognitive-Behavioral Treatment for Pediatric Bipolar Disorder presents a 12-session family-based treatment intervention for children aged 7-13 with bipolar spectrum disorders.
---
---
Comprehensive guide to the anatomic and functional evaluation of a normal and an abnormal foetal heart. Provides guidance on performing an echocardiogram and covers different foetal cardiac defects. Includes in depth discussion on management of foetal congenital heart disease.
---
---