---
This concise, portable guide shows how to use TEE to recognize cardiac pathology during the perioperative period. With more than 450 full-color, high quality images and illustrations, it is a comprehensive on-the-spot reference for echocardiographers.
---
---
An exhaustive textbook on robot-assisted surgery written for anesthesiologists as well as surgeons.
---
---
---
---
---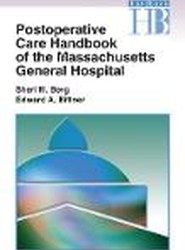 ---
Presenting current clinical knowledge on key topics in acute and chronic pain in a multiple choice question (MCQ) true/false format, this book has chapters on subjects such as the anatomy of pain pathways, evaluation of pain, etc. It will be valuable for those sitting anesthesia board exams worldwide, including candidates for the FRCA examination.
---
---
This approach is NEW! It does not treat the movements of the back in isolation, but teaches you to engage your brain through PAIN-FREE movements that prevent your brain from anticipating pain, and allowing you to improve your ability to move without pain. The unique Movement Maps allow you to visualise your impairments to speed up this process.
---
---
Brings into mutual dialogue several existing strands of the study of pain and embodied violence. The volume's two-fold approach, themed both on the hurt and hurt-inducing body, is unique. It encompasses both the victim's presence as an image or performed event of pain and the transmitted burden or 'pain' experienced by the watching audience.
---
---