---
This biography of Niels Stensen, the anatomist, geologist and bishop better known as "Nicolaus Steno", covers his family and background and his work in anatomy and geology and his spiritual journey. Includes Steno's scientific papers in original language.
---
---
---
---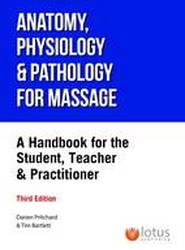 This fully updated third edition of the best-selling Anatomy, Physiology and Pathology for the Massage Therapist provides a solid base for the student and early practitioner to learn the physical make-up of the body, giving a broad introduction to the body's physical functioning.
---
---
---
---
12 stories each depict a different organ of the body and illustrate how they are traditionally understood in Chinese Medicine. The author shows that an appreciation of what the Chinese call the 'spirit of the organs' leads to more effective treatments of both common and unusual conditions.
---
---