Showing
10
of 32 results for "Series: Very Short Introductions"
In the years since the Human Genome Project, genomics has grown into a big and rapidly developing field driven by bioinformatics technology. The implications for our health and privacy, and our understanding of ecological systems and evolution are profound. This book provides an account of this exciting new science, its impact and its potential.
---
---
From modern pandemics such as HIV, Ebola, and Zika, to stories of vaccination and antiviral drugs, this Very Short Introduction charts our struggle against viruses. Outlining their origins, structure, and method of infection, Dorothy Crawford explores the vast variety of viruses, and asks if we can live in harmony with them in the future.
---
---
---
Rob Boddice considers how perceptions of pain have varied across history, and how the treatment of pain has also changed. Beginning with the classical world, he charts the increasing distinction drawn between physical and emotional pain, and the growing modern focus on empathy and compassion towards pain in others, and in animals.
---
---
Clinical psychology treats people who are facing difficulties or changes in their lives. Approaching personal distress as an unhappy outcome of certain ways of thinking, behaving and relating, often occurring within difficult circumstances, practitioners work with people to try and help them change what is distressing or concerning them.
---
---
What is depression? What is bipolar disorder? How are they diagnosed and how are they treated? This Very Short Introduction gives a history of these two disorders and considers how they are experienced and understood today. Scott and Tacchi also discuss how mood disorders can influence creativity.
---
---
A concise and comprehensive account of pandemics throughout human history, including plague, tubercolosis, smallpox, malaria, cholera, and HIV.
---
---
HIV/ AIDS continues to be a major public health issue, affecting millions of sufferers worldwide. This Very Short Introduction explains the science, the international and local politics, the demographics, and the devastating consequences of the disease, and addresses some of the big issues that will concern us over the next decade.
---
---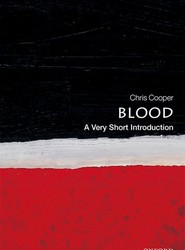 Blood is a vital component of the bodies of most multicellular animals. Chris Cooper discusses blood's critical role in both biology and in human society, ranging from its place in religious rituals to its uses in modern medicine.
---
---
This Very Short Introduction outlines the nature of public health in our world today and places public health in its historical context from the earliest times, analysing in particular the changes in public health regulation through the nineteenth century and the twentieth and twenty first centuries.
---
---