Showing
10
of 42 results for "Series: International Perspectives in Philosophy & Psychiatry"
2013 sees the centenary of Jaspers' foundation of psychopathology as a science with the publication of his magnum opus the Allgemeine Psychopathologie (General Psychopathology), Many of the issues concerning methodology and diagnosis are today the subject of much discussion and debate. This volume brings together leading psychiatrists and philosophers to discuss the impact of this volume, its relevance today, and the legacy it left.
---
---
Emotions and personhood are important notions within the field of mental health care. How they are related is less evident. This book provides a framework for understanding the important and complex relationship between our emotional wellbeing and our sense of self, drawing on psychopathology, philosophy, and phenomenology.
---
---
It is only in the past 20 years that the concept of 'recovery' from mental health has been more widely considered and researched. This book is unique in addressing philosophical issues - including conceptual challenges and opportunities - raised by the notion of recovery of people with mental illness.
---
---
Psychiatry has long struggled with the nature of its diagnoses. This book brings together established experts in the wide range of disciplines that have an interest in psychiatric nosology. The contributors include philosophers, psychologists, psychiatrists, historians and representatives of the efforts of DSM-III, DSM-IV and DSM-V.
---
---
Autonomy is a fundamental though contested concept. This book is the first exploration into the nature and scope of personal autonomy in mental disorder, resulting in an important new contribution to the philosophy and psychiatry literature
---
---
Psychotherapy is inherently discursive, yet, only recently, has the role that discourse plays in therapy been recognized as a focus in itself for analysis and intervention. Discursive Perspectives in Therapeutic Practice presents a overview of discursive perspectives in therapy, along with an account of their philosophical underpinnings.
---
---
Portrait of the Psychiatrist as a Young Man explores one of the most famous and controversial figures in the history of psychiatry - R.D. Laing. In particular, it sheds new light on his early formative years - a crucial but largely overlooked period in his life.
---
---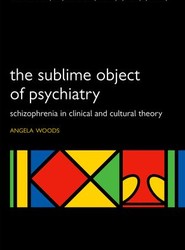 Schizophrenia has been one of psychiatry's most contested diagnostic categories. The Sublime object of Psychiatry studies representations of schizophrenia across a wide range of disciplines and discourses: biological and phenomenological psychiatry, psychoanalysis, critical psychology, antipsychiatry, and postmodern philosophy.
---
---
Written by leading authors in philosophy, psychiatry, biology and psychology, this volume illustrates that many debates in contemporary philosophy of psychiatry are profoundly influenced by evolutionary approaches to mental disorders. Conversely, it also reveals how philosophers can help contribute to the burgeoning field of evolutionary psychiatry. It is important reading for a wide range of readers interested in mental health care and philosophy.
---
---
Dementia affects millions of people throughout the world. Thinking through Dementia offers a critique of the main models used to understand dementia-the biomedical, neuropsychological, and social constructionist. It discusses clinical issues and cases, together with philosophical work that might help us to better understand and treat this illness.
---
---